One of the tough parts of teaching over the winter is getting indoor courts at reasonable times and prices. The good news is that the Ottawa Pickleball Association has stepped up to the plate to assist with this, and has made some prime time courts available for instructors.
So if you want to improve your game, then now is the time.
I am offering private and group lessons which can be tailored to your specific needs. Currently, the available times are Friday evenings and Sunday mornings, and you may want to move quickly to make sure you can be accomodated.
I will have lesson plans and additional details available on the website as soon as possible, and there are some details already posted on the OPA website.
Feel free to contact me to get your time reserved.
Michael
What people are saying...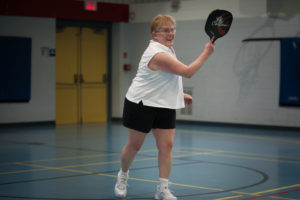 "From discussions and feedback to drills and play scenarios, statistics and video recordings of games, Mike's Pickleball training has helped take my pickleball playing to a new level. Mike's knowledge and skills of pickleball have been gleaned from reading, studying and analyzing many, many hours of high level pickleball games and he shares his knowledge with whomever is interested. His enthusiasm, encouragement along with his knowledge and skills has kept me wanting more.  Mike's love of the game is shown in his dedication to helping others in their own personal growth with pickleball. I have referred to Mike many times as my own personal Pickleball Guru. You will hear Mike say it's not only about the game, the competition, the exercise but it`s the socializing and the friendships created. Thanks for everything Mike!"
Michael Gauthier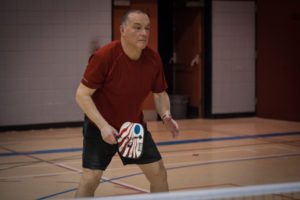 I love pickleball, and Pickleball Strokes is my on-line home. I live in Ottawa, ON and have been playing pickleball since 2012.  I am an avid instructor, referee, and 4.0 player.
I am a Certified Pickleball Teaching Professional, as designated by the International Pickleball Teaching Professional Association.
I play with a Manta Liberty Pro Team paddle, and I am proud to be a sponsored member of the Manta Pro Team. Manta World Sport is a proudly Canadian company in Kamloops, BC, that has been producing superior racquet sports equipment since 1972, including Pickleball paddles since 2011.