We have happy clients who are playing better pickleball.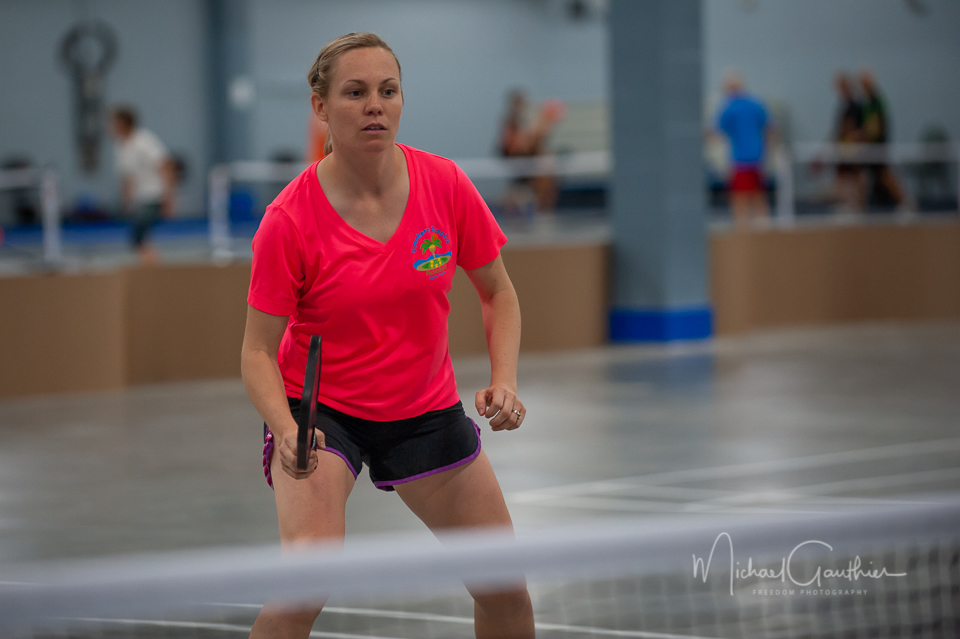 Kim
"Pickleball is a game for all ages and more importantly all levels.  If you are ready to move up to the next level make sure to contact Coach Mike.  Mike has taken me from a 3.5 player to a 3 time 4.5 gold medal winner. Mike is big on the basics of pickleball and consistency but will make sure to help you progress forward quickly.  Not only is Mike a great coach, but he has become a great friend in the process. His eye for the game is top notch! THANKS MIKE!"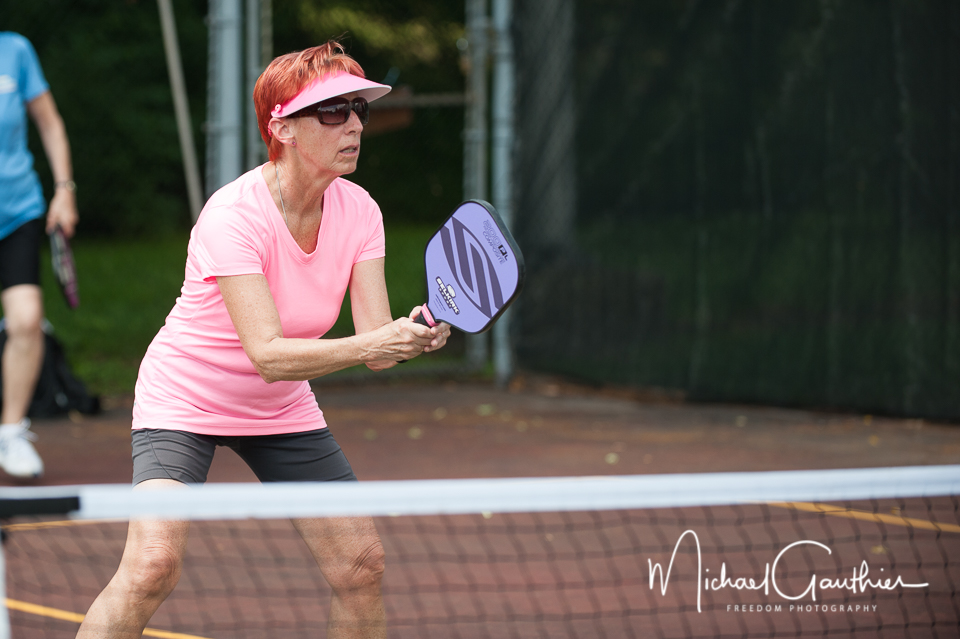 Marcie
"There are two aspects of the Boot Camp/Strokes Clinic that I especially appreciated: the focus on the mechanics of the strokes, and the attention to strategy. We all think that we know how to hit the ball properly, but in reality many if not most of us are using a stroke that is less than ideal -- at least that was true for me. So if you're willing to really pick apart your stroke and work on the mechanics of executing each type of hit (dink, drop, return) correctly, then this workshop will be quite useful. I love the use of the ball machine for this purpose, because one can really concentrate on repeating the same stroke over and over, until hopefully, muscle memory begins to set in. In regard to strategy, Mike helps you with court position, so that you're in the right place at the right time, as well as the choice of placement for each return. This was immensely helpful."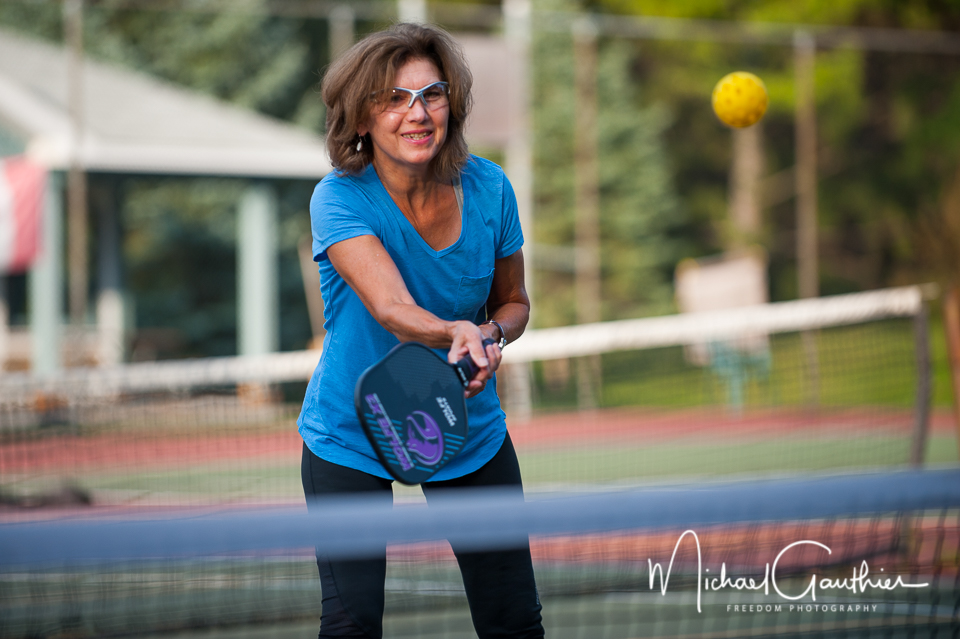 Violet
"The drills in the Mixed Bootcamp really helped me to focus on dedicated strokes and on more consistent and accurate ball placement.  The small class size allowed players to practice the drills without feeling rushed.  I really enjoyed this bootcamp and am more motivated to learn more."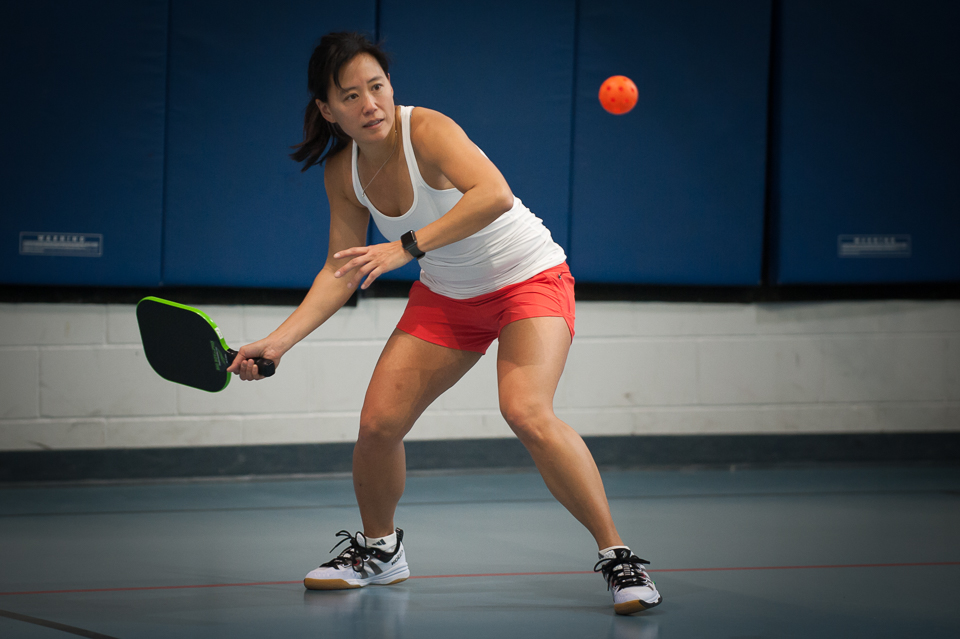 Evelyn
"I've been training with coach Mike Gauthier for three months. Mike has taught me both technical and strategic aspects of pickleball, which have brought me from a recreational level to tournament ready. If you're looking to improve your game, I'd highly recommend training with Mike."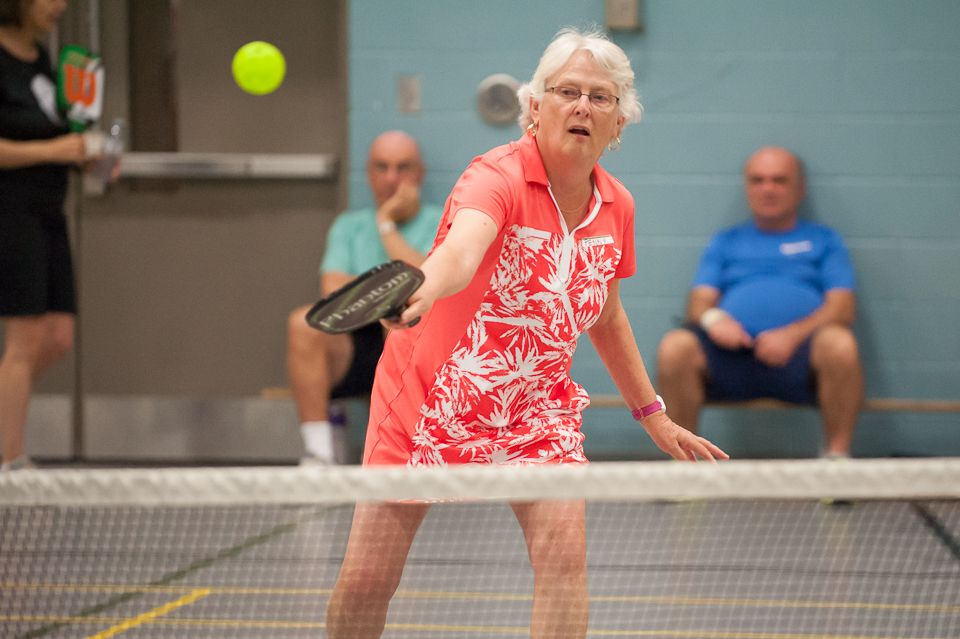 Penny
"Mike explains, demonstrates and encourages us to put into practise what we have learned.   He is patient and is the objective/analytical voice I need to improve my game.   I changed my serve, return of serve and working diligently on my drop shot.  I feel more focussed, confident and what is best is that I now think of my next shot instead of reacting.    I recommend this course without reservations.  Thanks Mike!"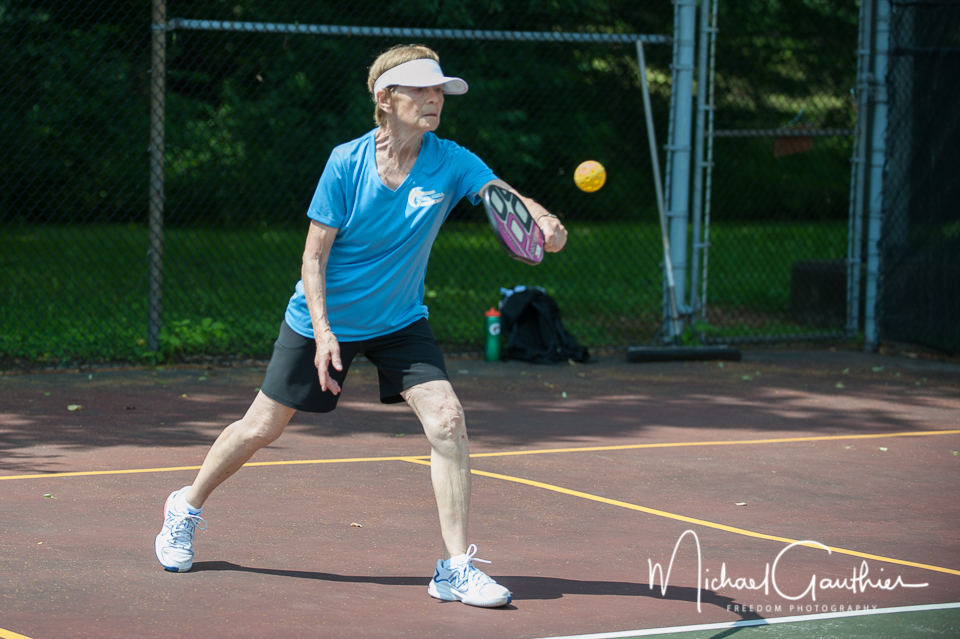 Sally
"Michael all of the following are true:
Easy to learn from Mike as he has a great positive attitude.
Covers a wide range of shots and includes strategies
Ball machine really an asset in developing shots.
Mike's knowledge of the game is really helpful.
Lots of other things too but these are the ones that stick out for me. Thanks so much Mike."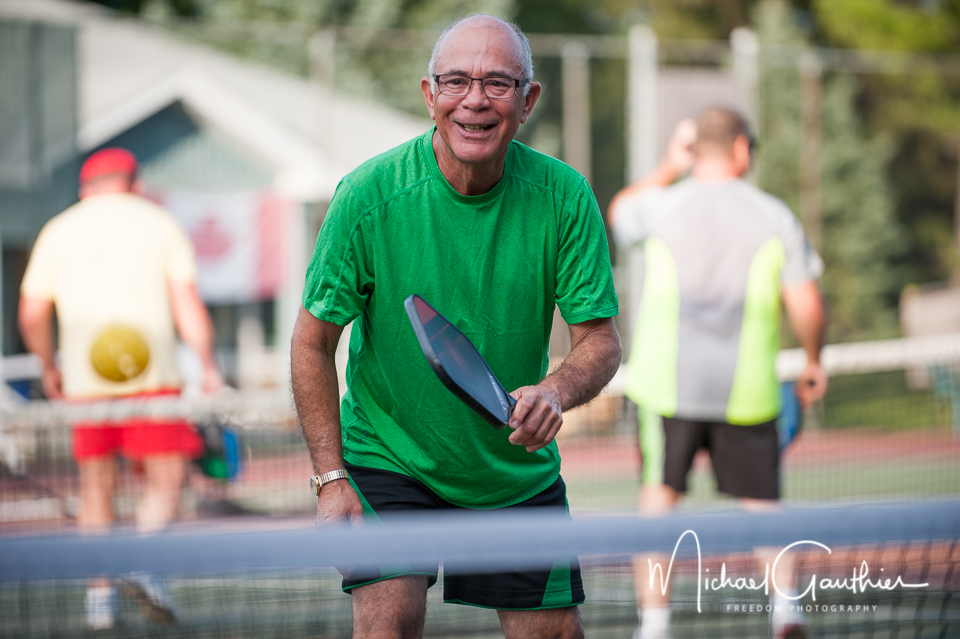 Jose
"I just like to congratulate you on your teaching abilities. Your class was well prepared. One of the things that I enjoyed was your individual attention to our needs to improve our pickleball playing. Very beneficial to me. I will certainly recommend your course."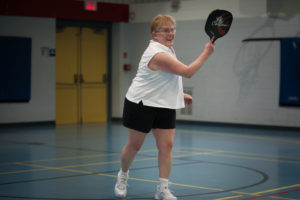 Pat
"From discussions and feedback to drills and play scenarios, statistics and video recordings of games, Mike`s Pickleball training has helped take my pickleball playing to a new level. Mike`s knowledge and skills of pickleball have been gleaned from reading, studying and analyzing many, many hours of high level pickleball games and he shares his knowledge with whomever is interested. His enthusiasm, encouragement along with his knowledge and skills has kept me wanting more.  Mike`s love of the game is shown in his dedication to helping others in their own personal growth with pickleball. I have referred to Mike many times as my own personal Pickleball Guru. You will hear Mike say it`s not only about the game, the competition, the exercise but it`s the socializing and the friendships created. Thanks for everything Mike!"
Kelley
"Mike is the consummate teacher. He was unfailingly encouraging, has a deep knowledge -- and love-- of the game, and knows how to break things down into manageable chunks. I recommend his clinics unreservedly."
Keith
"I really enjoy Mike's drill sessions – it's making me a better player!"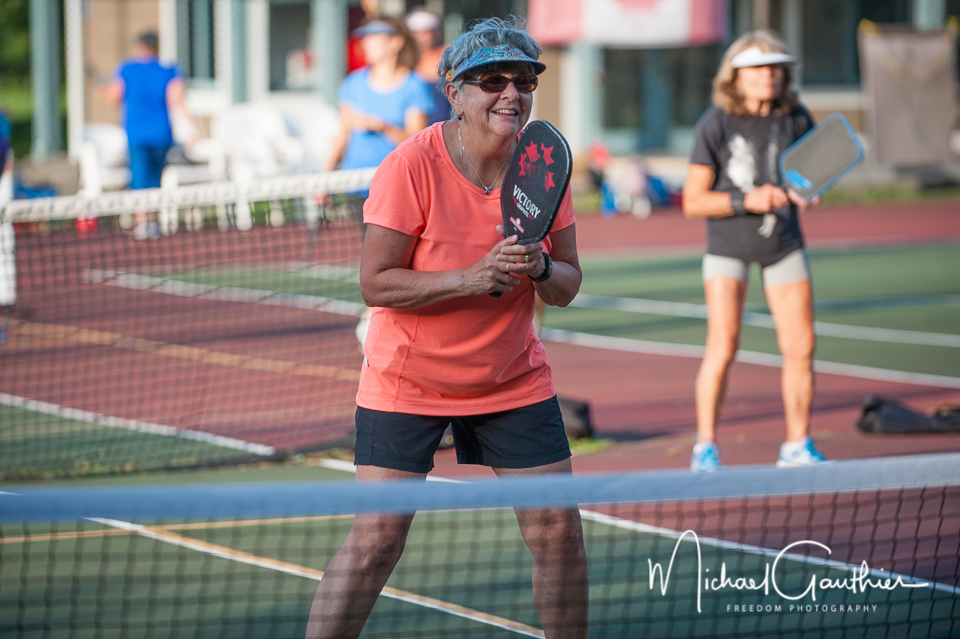 Margaret
"I would just like to say to future prospective students that you will find Michael Gauthier a very patient instructor. He not only covers the fundamentals of Pickleball but evaluates each students strengths and weaknesses and provides individual specific advice. I have been told that my game has improved and have to credit Michael for it. In addition, Michael has committed financially to his classes in equipment such as Pickleball ball launcher. Who does that but a committed and dedicated instructor?"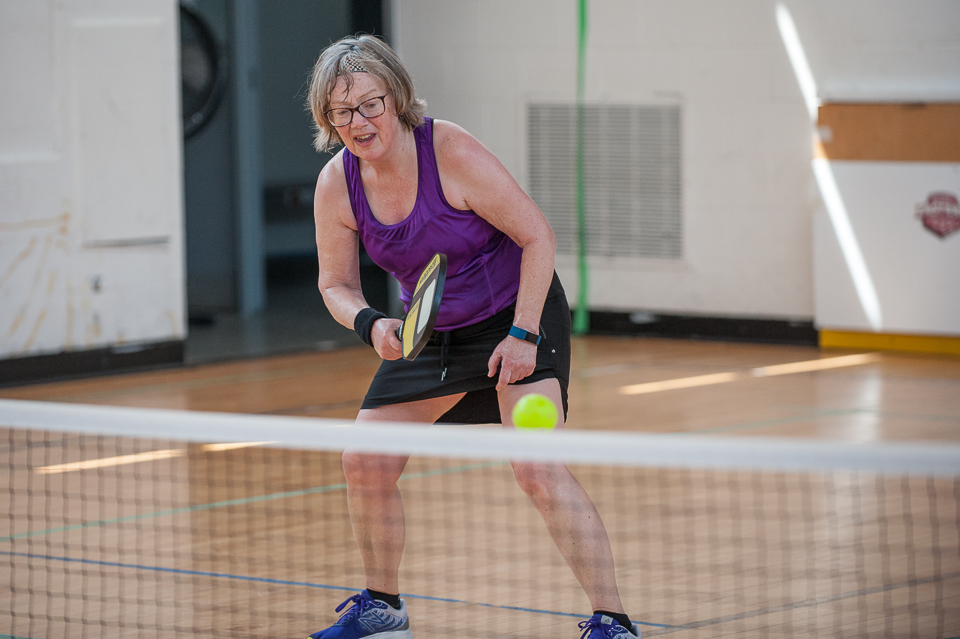 Lynn
"The Bootcamp with Mike Gauthier brought me back to the basics.   I finally get that  the goal is to deliver a drop shot, a dink or a kill shot that makes my opponent stretch or move out of position and potentially miss the return .   Anyone who wants to improve their game and raise their level of play, should take a class from this very patient, highly skilled teacher."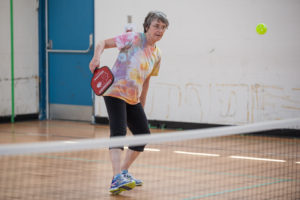 Liliane
"For sure, Michael's Bootcamp is not at all what you'd expect.  He does not shout at you nor does he get mad no matter how many times you miss the third shot!!
Indeed, I am very pleased with having taken these few weeks of intense learning with Michael....changing my grip has added power to my strokes. Putting the swing of the stroke into practice is rather challenging both in execution and comprehension of outcome.  However, I feel that I at least have solid guidelines or techniques to now put into practice.  Wish more players would embrace good pickleball strategies for a more interesting game."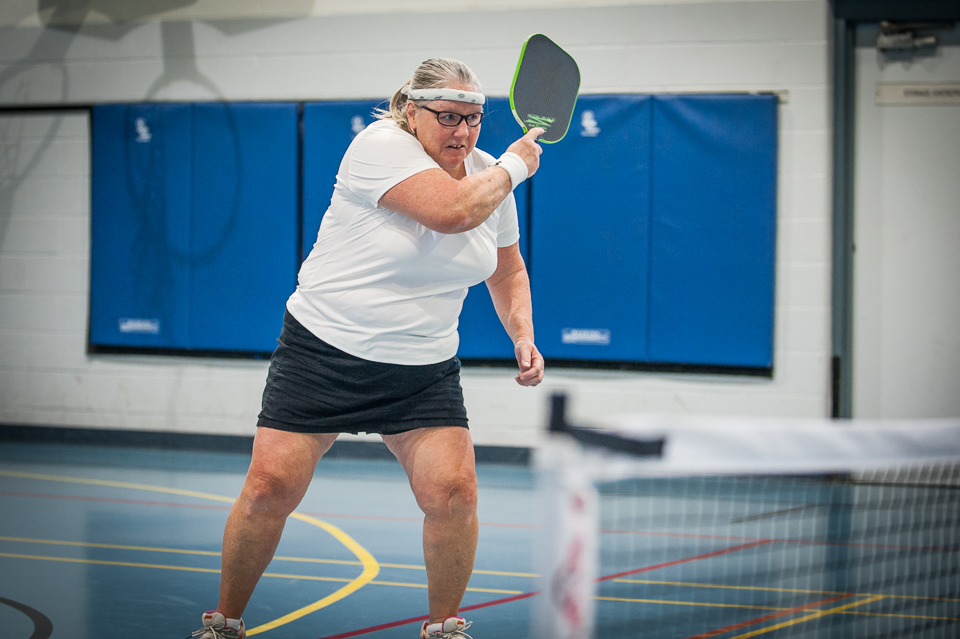 Annette
"I want to thank Coach Mike for his terrific coaching. I believe a large part of the reason Pat and I won our last tournament so decisively is Mike's research on the serving and receiving of the serve. Mike is constantly on the web looking for technical and positional strategies to improve our games. He always has a smile on his face and a compliment for you. Thanks Mike for making me a better player!"
Are You Ready to Play Better Pickleball?
Then let's get dinking...