Can you take my picture please?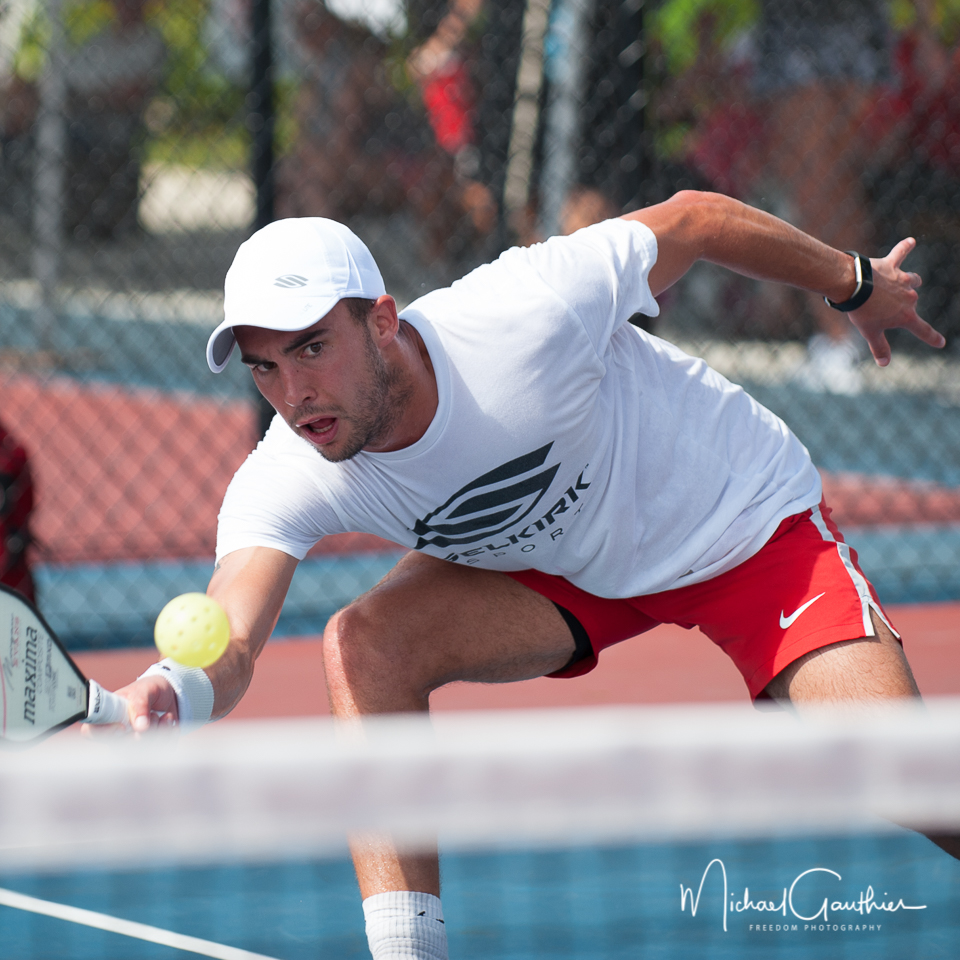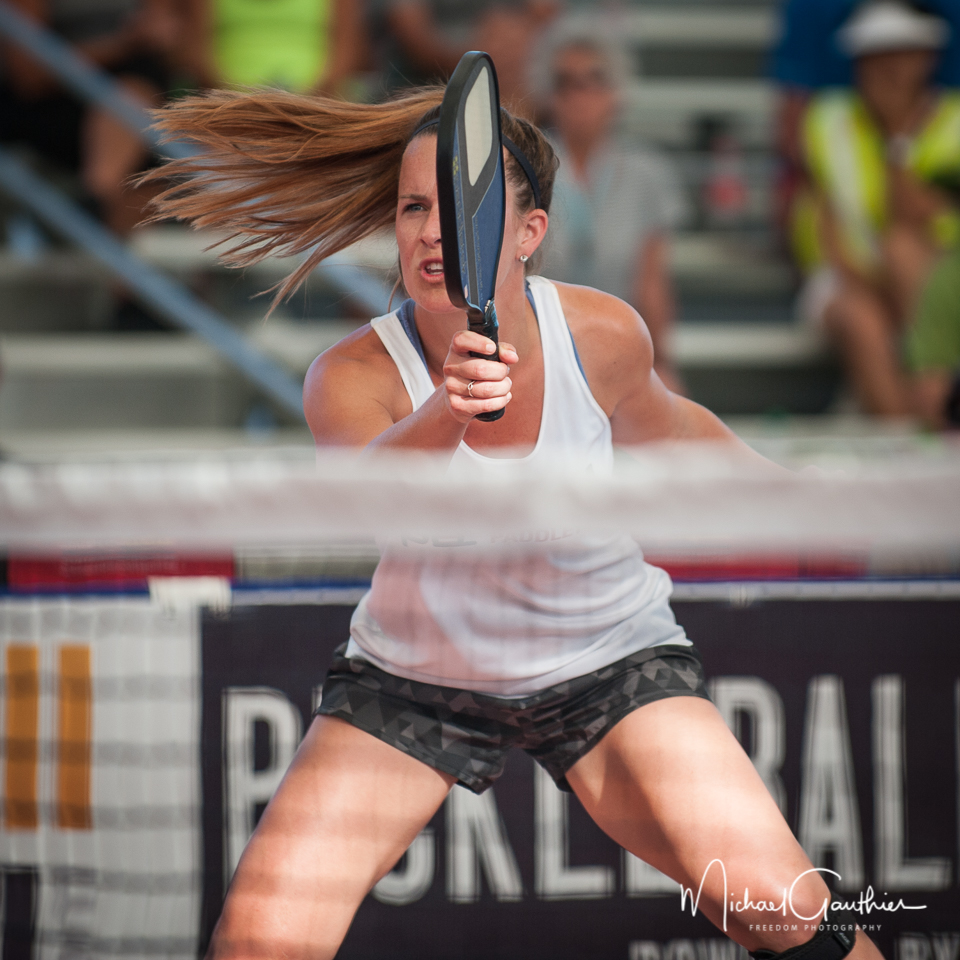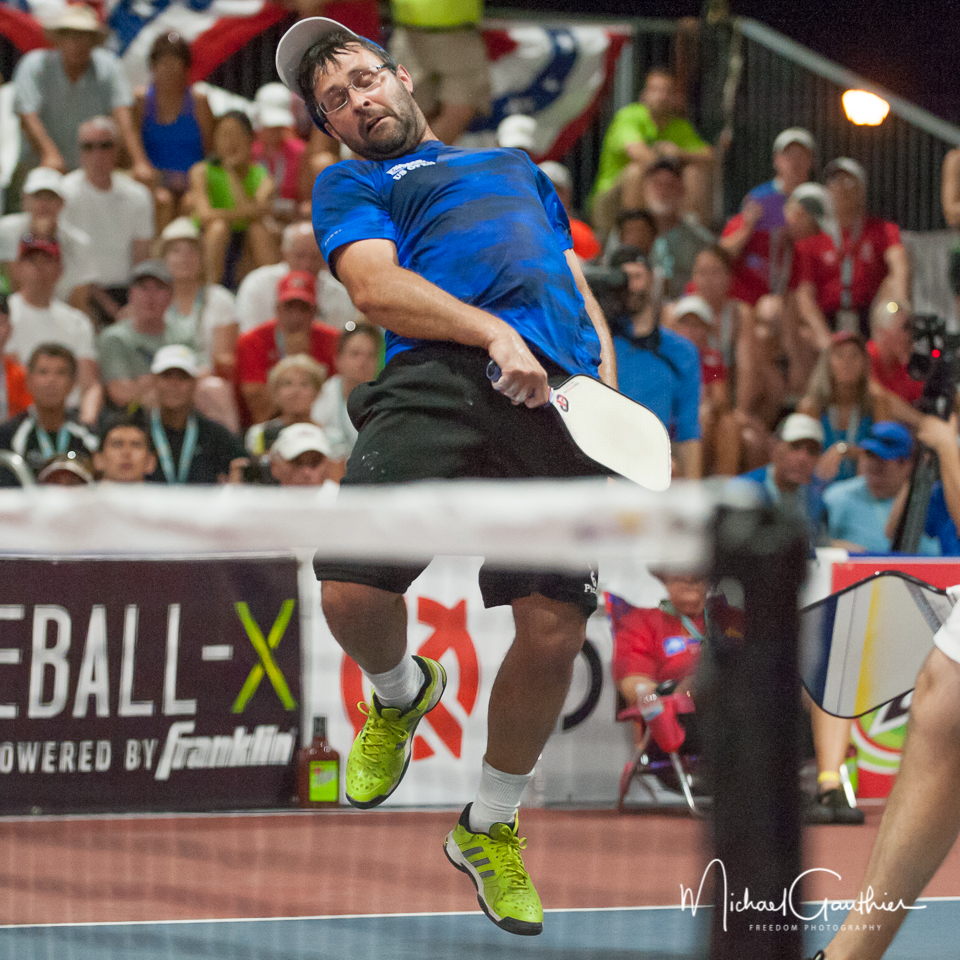 One of my day jobs is sports photography, and I love taking pickleball action shots. I call them pickleball "portraits" since they are typically close-up views of players totally involved in the action of the moment.
I take my camera to many tournaments, so you might pop up in my work, but if you would like me to make sure I get some shots of you (or your sponsored players) in action, please keep reading.
2022 Tournament Schedule
I have some local (Ontario) tournaments coming up soon. Details to follow shortly.
Photos for Personal Use
You will get a minimum of five edited action shots, licensed, and perfect for on-line social media use. I will track you down at your tournament and take your photos - all for only $69.95. Note that most tournaments have an "early bird" special, reducing the price to only $59.95. The price will be reduced automatically at checkout, so be sure to take advantage of the "early bird" savings.
Note that the licensing INCLUDES commercial use for any business that you personally own. In other words, if you own a small business where you teach pickleball, then you are free to use these photos for your business. The only exception will be that your sponsors will still need a commercial license to use your photos. Just have them contact me. This policy change is in direct response to feedback I received, and it should make things much easier for many people.
Also please note that, depending on the tournament schedule, there is a slim possibility that I may not be able to get photos of you. If that happens, then your fee will be refunded in full.
If you click on the PayPal button and nothing appears to happen, you may have "popups" disabled in your browser; look along the menu bar at the top of your browser for a message that will permit you to "allow popups" for this site.
Photos for Commercial Use
If you are a commercial pickleball company (manufacturer, instructor, etc.), then you need to have a "commercial use" license in order to be able to use our photos of your sponsored players for any promotion or marketing.
A commercial license will give you five edited, unmarked, high resolution images with perpetual, unlimited usage rights. Commercial licenses are $375 per player.
Please use the link below to pay your fee.
If you have any questions, please contact me - Michael Gauthier at  [email protected], or 613.293.3437
Ready to have your photo taken?
how about photos for tournament use?
I would be pleased to work as an official photographer for your tournament.
I typically provide 100+ images per day, capturing the action, medal ceremonies, and crowd excitement. These are edited, unmarked, hi-resolution images, with full rights for use in the marketing and promotion of your tournaments. I also post daily "best of" photos on Facebook from your tournament, generating a high level of immediate, social media interest and excitement for your event.